Buying a home may be the largest investment you will ever make. Though many homes home may look great initially, aesthetics can hide serious problems. The best way to reveal the condition of your prospective home before purchasing is with a home inspection.
A home inspection by a professional, certified home inspector will provide essential information about the condition of the home and its systems. The last thing home buyers need is a major surprise or costly repairs shortly after moving into their new home.
At Beacon Home Inspections, our home inspections are far ranging in scope and performed in full compliance with the Standards of Practice as recommended by the State of Washington and the International Association of Certified Home Inspectors. This ensures our clients a comprehensive yet inexpensive understanding of the home they are about to purchase.
Upon completion of our inspection you will receive both an oral review and a written report, including photographs of the inspection results.
Our reports will help you decide whether to:
• Proceed with the purchase
• Negotiate on price to correct defects
• Back out of the purchase entirely


There are many reasons for investing in a home inspection and Beacon Home Inspections has an inspection to fit your needs.
Home Buyer – For the average buyer we offer a general yet comprehensive inspection that determines the overall condition of a home including the roof, foundation, frame/structure, exterior cladding, electrical wiring, plumbing, insulation, windows/doors, mechanical systems and major appliances just to name a few.
New Construction – Just because a home is new does not mean there are no construction defects. We've all heard of unscrupulous contractors, poorly trained laborers, mismanaged construction sites and theft. Any one of these problems occur with regular frequency in new construction.
Warranty Inspection – Many new homes come with a one-year warranty. As the warranty runs down, the home may still look and feel new, but home owners may not be aware of issues that have existed since taking possession. A warranty inspection will find hidden problems so new home owners can have them taken care of before the warranty expires.
Home Seller – If you plan to sell your home, it is a good idea to have an inspection prior to putting it on the market. A pre-listing inspection can help you know the condition of your home so that there are no surprises when the buyer's inspection is performed.
Limited Inspection – Sometimes a complete, top to bottom home inspection is not required. For these situations we offer what is known in the industry as a 5-point inspection which includes only the following:
• Roof
• Foundation
• Heating and Cooling System (HVAC)
• Water Heater
• Electrical Panel
Customized Inspection – Do you have a special need? Just call us. We are happy to provide an inspection tailored to your specific needs.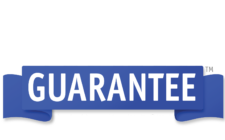 InterNACHI trains and certifies the best home inspectors in the world. InterNACHI is so certain of the integrity of our members that we back them up with our $10,000 Honor Guarantee.
Terms and conditions apply. For more information please visit https://www.nachi.org/honor.htm.